We are very sad to report the recent passing of three 'Old Boys' who many will remember with great affection. Nick Dales, Tony Brooks and Malcolm McLean. Tony and Malcolm of course also played for OWCFC.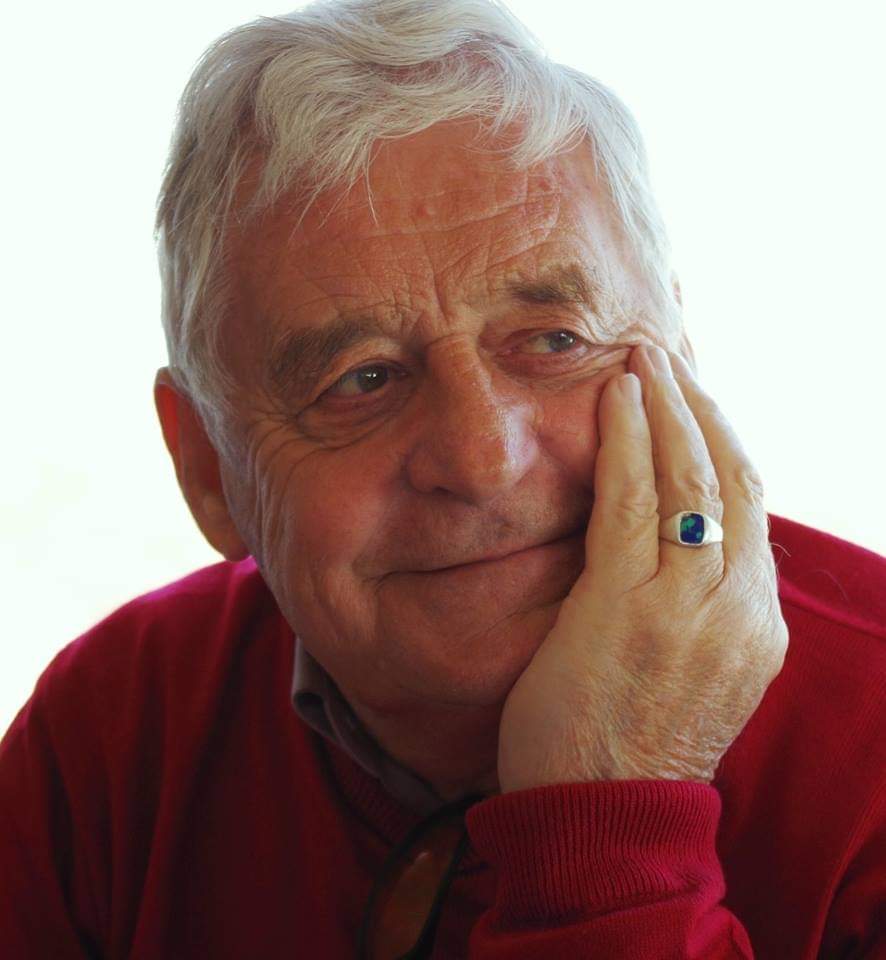 Tony didn't actually attend WCS. However he became such a popular member of OWCFC having been invited in by Bill Mahoney, that he was officially made an Honorary Old Westminster Citizen. The only person ever to have received that honour! Tony worked in advertising and was a truly creative and comedic force. He had a sheer joy of living and was the embodiment of the famous Monty Python Song, 'Always Look on the Bright Side of Life' which was played at his funeral. Tony first played for OWCFC in the late 1960s following a chance meeting with Bill Mahoney. Tony was then in his late twenties and a talented footballer who had played at semi-professional level for Hillingdon Borough FC. Nevertheless we managed to drag him down to our level. He formed a formidable strike partnership in our fourth eleven with the ultimate goal scoring machine Bill Mahoney, a player Tony once described as having turned the toe punt into an art form. Tony also scored a vital goal in the cup winning veterans side of the mid 1970s. 
Tony was a wonderfully talented cartoonist, painter and poet. Where he lived with wife Micki in Hythe the gift shops all sell his hand drawn postcards and his paintings adorn numerous walls. Every week at football Tony would produce a hilarious pen portrait of an OWCFC player which took urine extraction to a whole new level. Goalkeeper Chris Hare has his on his wall at home. It has a caricature of Chris with the wording 'Hare made some great saves this season. Jumped off a moving bus on Mitcham common without paying the fare. Saved 17p.' On striker Grant Stovold's pen portrait it says 'Stovold hit the bar three times last Saturday. Eventually got served by Bunton.' Giving Chris Hare a lift to a game Tony stopped off to buy a pair of football shorts. Chris tells us that the assistant said "What Waist." Tony's response, "Yes it is, you must have seen me play!" There ae so many Tony Brook's stories. His OWCFC cartoons have been rediscovered and we shall be featuring them on this site soon. 
Tony and Micki were lifelong friends of Bill and Shirley Mahoney, also Chris and Denise Hare for some fifty years. Tony is so fondly remembered by the generation of footballers who played in the 1960s and 70s. He literally radiated fun and good humour and it was a joy to be in his company. Tony passed away on 4th July 2023 aged 84. His is survived by his wife Micki, their three sons, nine grandchildren and two great grandchildren.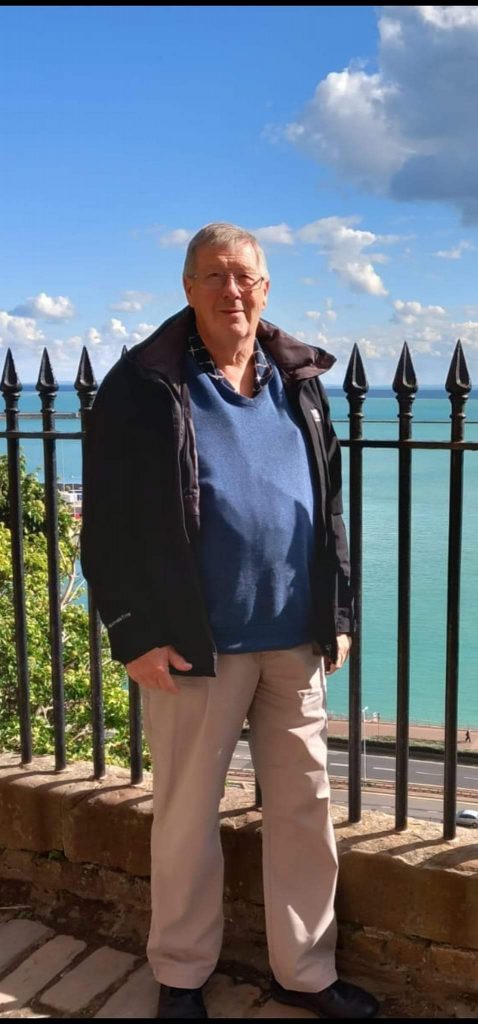 Nick attended WCS from 1961 to 1968. Unusually for the school at that time when most pupils came from Victoria or South and West London, Nick lived in Finchley, North London and supported Arsenal. He rowed for the school rather than playing football and cricket. Nick proved to be an excellent linguist at WCS where he studied French and German to A level. Nick's mother was German who had married Nick's father who was a Major in the British Army stationed in Germany at the end of the war. On leaving WCS, Nick worked for various international banks through the 1970s and 80s. In the early 1990s, with the economy in a downturn, Nick found himself being made redundant. 
Following a short spell as a motorbike courier (which he really enjoyed) Nick joined Kingston Grammar School as a language technician, which fully utilised his considerable language skills. Nick was a member of Round Table for many years and set up The Table Bikers, so he could ride his bike with likeminded friends including many trips to Europe. The Bikers are still going strong and turned up in force at his funeral.
Nick and Winnie moved to Wiltshire in 2007 to be nearer their son who had a business there. Nick then worked at Godolphin Girls School in Salisbury as a Physics technician, which was really a semi-retirement position. Nick's last job was as a Hoppa Community Bus Driver; a charity that runs a transport service for the people of Amesbury, where he and Winnie had moved to. Winnie says she thinks this was the job Nick liked the most! Following an emotional yet uplifting funeral with over 100 friends and family in attendance, a collection was taken for the Hoppa Charity. Nick and Winnie had three children; Samantha, James and Jonathan and five grandchildren; Lucy, Gemma, Nick, Holly and Max. Winnie says he loved spending time with them and giving them the benefit of his vast knowledge, which they didn't always appreciate! Nick was also a busy quiz master at charity events running quizzes which he had researched and prepared himself. 
Nick died on 19th June 2023 after a long series of complications following heart surgery. OWC Barry Mitchell who studied French and German with Nick at WCS describes him as a lovely mild mannered guy with a dry intellectual wit. He'll be much missed.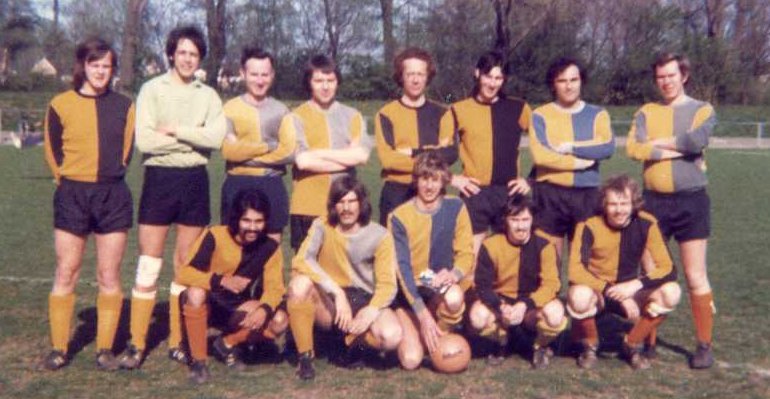 Malcolm McLean in the OWCFC squad who went to Holland Easter 1974.  Back row left to right McLean, Hare, Kehoe, Collins, Tyler, unknown, Ruddy, Boyce. Front row left to right Chandra, Douglass, Milne, Haswell, Reid.
Malcolm McLean entered WCS in the mid 1960s. He made his debut for OWCFC in 1970 and played regularly until the early 1980s, mostly in the lower elevens. He was a great supporter of the club getting involved as secretary and giving up much time to help in the running of OWCFC. As a powerful centre half his timing of a tackle sometimes caused controversy. On one famous occasion it was so late his own team winced and cries of "Oh Malcolm" were heard from team mates. He also held the record in season 1972/73 for most own goals in one season, when he actually reached double figures. All scored past Chris Hare. That summer four OWCFC players, Chris Hare, Keith MacKenzie, Dave Hunt and Malcolm had a holiday in Tunisia. A game was organised on the beach against hotel staff and the first ball that came across Malcolm turned into his own goal past Chris who shouted "Not on holiday as well Malcolm." Malcolm married Valerie in 1976 and Chris Hare was their Best Man. A very kind hearted guy , sociable and popular, Malcolm worked as an accountant through his life and was still working fulltime up to his passing. Sadly Valerie predeceased Malcolm in 2014. Malcolm died following a severe heart attack followed by kidney failure in the early hours of 16th July 2023. He was 70 years old. He is survived by son Alistair, his partner Lucy and their child, his grandson Joshua.