Memorable OWCs Page 2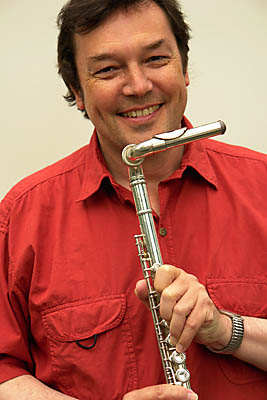 JOHN HACKETT - John Hackett entered WCS in the mid 1960s and went on to study music at Sheffield University. He is a top British flautist, the younger brother of revered guitarist Steve Hackett, who played in superbands Genesis and GTR. Although John's primary instrument is the flute he also plays guitar, bass and keyboards. John comes from both classical and rock backgrounds and has played with ensembles such as The English Flute Quartet and the Westminster Camerata, as well as appearing in concert and on albums with his brother, Steve. John has recorded numerous albums covering a wide range of styles from Rock to Classical. His classical flute recordings include the critically acclaimed "Sketches of Satie with Steve Hackett on guitar and "Velvet Afternoon," an album of John's own compositions with Sally Goodworth on piano. He also explored improvisation with the ambient group Symbiosis which has led to several recordings and commissions for the B.B.C. In recent years John has returned to the world of rock music with the release of a solo album "Checking Out of London" with lyrics by Nick Clabburn. Incidentally Nick is another Old Westminster Citizen who played several seasons for OWCFC in the 1970s and was John's contemporary at school. The John Hackett Band also played live concerts throughout the U.K. including appearances at The Boardwalk, Sheffield and The Astoria, London.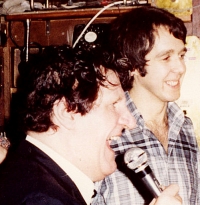 CHRIS HARE – Born Fulham 1950, entering WCS in 1961, leaving in 1967 to work in entertainment. During a 40 year career Chris production managed, booked and produced numerous stars live on stage, along with countless community events, location film shoots, Royal Shows and Festivals. (Chris is pictured here working with Tommy Cooper in 1978.) He worked on over 30 professional name pantomimes and for 10 years directed a multi award winning International Jazz Festival which was broadcast around the world. He staged a vast diverse world wide 'who's who' of the entertainment world ranging from Morecambe & Wise to Bill Bailey; Sarah Vaughan to Danni Minogue! In 2000 he won the coveted Theatre Venue Manager of the Year award topping a national poll, voted for by agents and artistes. He was runner up in 1997. In May 2012 he received the ultimate accolade from the showbusiness world with a Lifetime Achievement Award presented at the annual Theatre Awards Lunch by singer/songwriting legend Buddy Greco.
As a performer, his numerous credits range from introducing world icon Maya Angelou on stage to proposing the toast at a celebrity lunch honouring Sir Norman Wisdom. His anecdotal talk to clubs and organisations about his career, entitled 'Forty years without a Proper Job' has been described in the press as 'hilarious.' A regular guest on London radio stations, Chris writes a monthly humorous column 'Harelines' for Encore Magazine. He 'played' for OWCFC for 20 seasons and researched and wrote the OWCA Centenary Celebration Book. Chris's father Ken was an Ivor Novello award winning musician and his mother Louise modelled for Bear Brand stockings. Hence, in Chris's own words, 'My inherited love of music….and great legs!'
ANDY HAMILTON - Fulham born, Andy joined WCS in 1965 going on to read English at Downing College, Cambridge. He first came to prominence as a script writer in the 1970's contributing to a huge range of TV programmes including "Shelley", "The Marti Caine Show" and "Not the Nine O'Clock News". His radio work included "Week Ending" and "The News Huddlines". In 1984 he produced and wrote for Channel 4's "Who Dares Wins" and created the sit com "The Kit Curran Radio Show", working with Guy Jenkin. Andy achieved national recognition creating with Guy Jenkin the 1990's hit show, "Drop the Dead Donkey". Andy is a regular performer on T.V. and radio shows such as "Have I Got News For You", "The News Quiz", "QI ", "I'm Sorry I haven't a Clue" and many others. He has the extraordinary achievement of being nominated for 6 BAFTA awards, winning one outright for "Drop the Dead Donkey". He has won the coveted Top Comedy Writer award at the British Comedy Awards and also been honoured by The Royal Television Society and the Writers' Guild of Great Britain. Along with Guy Jenkin, Andy created the TV series 'Outnumbered', which has received enormous acclaim. In 2009, Outnumbered won the Royal Television Society Award for Scripted Comedy and two Broadcasting Press Guild Awards for 'Best comedy/entertainment' and 'Best Writers.' Outnumbered won three awards at the British Comedy Awards for 'Best Sitcom,' 'Best British Comedy,' and 'Best Female Newcomer,' (Ramona Marquez.) Andy's first feature film screenplay 'What We Did On Our Holiday' starring Billy Connoly and David Tennant was released in 2014. Andy is married to Libby Asher and has three children, Pip, Robbie and Isobel. They live in Wimbledon.

PAUL HEARD - Paul Heard joined WCS in 1971. He is remembered as a keen musician at School and first came to the public's attention playing bass for punk band Orange Juice in 1984. He is best known as a founder member of the band M. People, who enjoyed massive success in the 1990's. In the year 2000, Paul's new London home was featured in the Sunday Times magazine.
T. HEBRON CBE - At WCS from 1907 to 1912. As registrar and Chief accountant at the Chapter House, Westminster Abbey, Hebron served as Gold Staff Officer at the Queen's Coronation in 1953. Made a CBE and MVO the latter being a personal gift of the Queen. He retired in 1964 as Receiver General.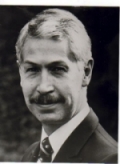 PETER HENSHALL - Entered WCS in 1961, his sudden death on 16th January 1992 robbed journalism education of one of its great practitioners and champions. Graduating from University with an honours degree in English and Philosophy, Peter went as a School teacher to Uganda specialising in teaching English as a second language. He narrowly escaped from that country, literally just avoiding life threatening detention by General Idi Amin. Returning to England he worked firstly for the Carlisle Evening News but soon landed a job at the prestigious Birmingham Post as leader writer and wine editor. The urge to travel returned and he was recruited by the University of Papua New Guinea to teach journalism. Peter stayed for seven years in that part of the world becoming co-ordinater for UNESCO's enormous Pacjourn programme, giving media training to 13 participating countries in the South Pacific. His innovation and methods became the template for UNESCO's future education programmes. At well over 6ft Peter was a towering figure both intellectually and physically. He collapsed and died whilst playing basketball and is survived by his wife Felicity and two children Abi and Jamie.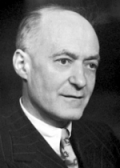 Prof SIR CYRIL HINSHELWOOD O.M. FRS - Attending WCS from 1909 to 1916, Hinselwood came from a humble home, being brought up by his widowed mother. He won a place at Oxford and later became a Professor of Chemistry. He was advisor to the British Government and his discoveries in the field of bacteria had great importance in the development of anti-biotics. He was made a fellow of the Royal Society in 1929 and knighted in 1948. He received the Nobel Prize for Chemistry in 1955. He also received numerous awards and doctorates throughout his career. A gifted linguist, he was fluent in six languages, including Chinese, and a connoisseur of Chinese porcelain. He died in 1967 aged 70.

ANATOLE KALETSKY – Is a journalist and economist. He is Editor-at-Large and Principal Economic Commentator of The Times, where he writes a thrice-fortnightly column. Born in 1952 in Moscow, Kaletsky also spent his childhood in Poland and Australia. He has lived in England and the US since 1966. On arriving in UK, Kaletsky was educated at WCS going on to Cambridge where he graduated with a first class honours degree in Mathematics and at Harvard University where he gained a masters degree in Economics. He was voted 'Newspaper Commentator of the Year' at the .BBC's 'What the Papers Say' awards for 1996. He has twice received the British Press Award for Specialist Writer of the Year; has won the Wincott Award for economic journalism and was first recipient of the coveted Cernobbio-Europe prize.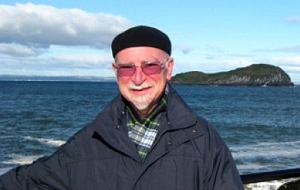 PROFESSOR MATTHEW KAUFMAN was a pioneer of stem cell therapy who developed world-leading practices through working with mice. Professor Matthew Kaufman was the first to culture the embryonic stem cells of the small rodents and cultivate them in a laboratory.The academic went on to produce The Atlas of Mouse Development – an internationally regarded textbook on the subject of mouse embryology. His works also included a host of papers on medical history, including anatomy teaching in Edinburgh in the 18th and 19th centuries.
Kaufman was born 29 September, 1942 in Hackney. He entered WCS in 1953 before going north to Edinburgh University in 1960. Qualifying in 1967 he spent time working in Birmingham in surgery and medicine, before becoming Senior House officer at Luton and Dunstable Hospital. Matthew then returned to Edinburgh working in obstetrics. Drawn to reproductive biology, he spent time at the Institute of Animal Genetics where he worked on aspects of IVF. He decided that his future career lay in academia and by 1970 was studying at Cambridge for a degree in Physiology. Matthew remained at Cambridge until 1985 where he was a demonstrator, then lecturer in the anatomy department becoming a fellow of studies in medicine and anatomy at King's College. His research along with Professor Jonathon Bard, laid the foundations for breakthrough discoveries in stem cell biology, chimera formation and cloning. He helped prepare 3D reconstructions of many of the stages of mouse development and explored normal development and abnormalities that occur when an embryo is exposed to stress factors like alcohol. Prof Kaufman was also curator of the university's anatomy collections and was elected Emeritus Professor of anatomy in 2008.
Away from public life, he married Claire in 1973 and continued to indulge his love of vintage cars, including Armstrong Siddeleys and Lagondas. Though he habitually wore a black beret, he could regularly be seen in his flying helmet, putting the glorious car through its paces on the Edinburgh bypass. Professor Kaufman died in Edinburgh on August 11th 2013 and is survived by Claire, his sons Simon and David and grandchildren Angus and Georgia.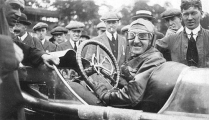 PERCY LAMBERT - He joined WCS in 1892. Lambert became the first person ever to cover a hundred miles in an hour on 15th February, 1913 at Brooklands' race track. He achieved this feat in a 4.5 litre "side valve" Talbot, successfully covering a total of 103 miles in sixty minutes. The record was soon broken but Percy was determined to better it again. He promised his fiancée that he would give up his record breaking after 'one last attempt to get the record back'. He went for the record again at Brooklands on 21st October, 1913 and for the first 20 laps averaged a world record 110 mph. Sadly, on the 21st lap, a rear tyre disintegrated and the Talbot crashed. Percy died on the way to Weybridge Cottage Hospital.
Lord LAYTON CH CBE - At WCS from 1897 to1902. A lecturer in economics at Trinity College Cambridge, he worked for the Ministry of Munitions during the First World War. He was made a CBE in 1917 and a Companion of Honour in 1919 in recognition for his war work. He married in 1910 and had seven children. He was knighted in 1930. Layton was chairman of the News Chronicle newspaper from 1930 to 1935 and appointed Head of the Joint War Production Staff in 1942, playing vital roles in the Ministry of Supply and Ministry of Production. He served as Vice President of the Parliamentary Assembly of the Council of Europe at a most difficult time following the war, from 1949 to 1957. He was Deputy Leader of the Liberal Party from 1952 - 1955. He died in 1966, aged 81.

ROB Le MESURIER - Paul Wheatley OWC remembers from the 1960's that Rob Le Mesurier, the son of famous actor and "Dad's Army" star John Le Mesurier and "Carry On" star Hattie Jacques, attended WCS. 'Rob had a band at a School disco which filled the main hall with smoke. He went on to be a Womble and I believe he toured with the Stones and Rod Stewart.'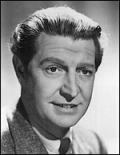 ROGER LIVESEY - There were three Livesey brothers at WCS during the First World War. All three became actors but Roger was the most successful. Roger Livesey made his stage debut in 1917 and starred on Broadway in 1936. He is most fondly remembered for his screen roles in "The Life and Death of Colonel Blimp" (1943), "I know Where I am Going" (1945) and "A Matter of Life and Death" (1946). Other notable roles include the lead in Peter Ustinov's "Vice Versa" (1948), the bogus clergyman in "The League of Gentlemen"(1960), "The Entertainer" (1960) and the Gravedigger in "Hamlet" (1969). His last major role was for television in 1974 in "The Pallisers". He was married to actress Ursula Jeans. Roger Livesey died in 1976 aged 75.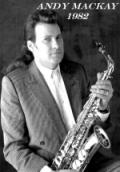 ANDY MACKAY - Saxophonist with Roxy Music, a hugely successful band of the early 1970's. Andy was born in Lostwithiel, Cornwall but grew up in Pimlico from where he attended WCS. He first played oboe at the School and won a weekly scholarship to the Guildhall School of Music. He was the co-founder of Roxy Music with Brian Ferry. In association with playwright Howard Schuman he created the memorable "Rock Follies" T.V. musical which won a BAFTA award in 1976. He has numerous albums to his credit and is also a top class session musician. A WCS contemporary remembers him as being 'very quiet with an anarchic sense of humour. Very keen on art and music and a bit of a favourite of Mr. Puttick. His elder brother Chris was at LSE with Mick Jagger. Andy's name was famously carved into a desk in room 11.'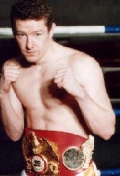 TERRY MARSH - Terry Marsh was a pupil at WCS from 1969 to 1971. Whilst boxing as an amateur, he was a Royal Marines Commando and then a fireman. On turning professional he went undefeated for 26 fights, winning the World Light Welterweight Title in 1987. Sadly, his career was cut short when he was forced to retire through illness at the age of 29, only 4 months after winning the World title. He is the only British boxer ever to retire as an undefeated world champion.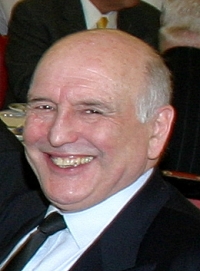 WILLIAM MCKEE CBE entered WCS in 1953. A town planner, traffic engineer and chartered surveyor by profession, he was Chief Executive of the London Borough of Merton 1981-92. From 1993 until 2002, he was Director General of the British Property Federation and Chairman of the European Property Federation from 1996 until 2002. From 1999-2002, Will was Chairman of the CBI Trade Association Council, a member of the CBI President's committee and Vice-chairman of the National Planning Forum.
Will has been a member of numerous Government review bodies. For 10 years he was visiting lecturer at Imperial College London and between 2001-2004 visiting Fellow in Property at Reading University. He has written widely in books, journals and newspapers and appeared on television and radio. Currently Will is Chairman of property investment and development company Tilfen Land, Chair of the Mayor of London's Outer London Commission and Chair of the Thurrock Urban Development Corporation. He is Chair of the Advisory Committee of Surrey University School of Management, a member of the Advisory Board of University College London's Grand Challenge of Sustainable Cities and in 2011, he was appointed by the Higher Education Funding Council for England to sit on the Architecture, Built Environment and Planning Sub-panel of the 2014 Research Excellence Framework.
Will received the CBE in the 2002 Queen's Birthday Honours List for services to the property industry. A Justice of the Peace since 1974, Will is a Governor and Trustee of the Rambert Dance Company. Will has been an honorary citizen of Irvine, Dallas, Texas since 1985. He is a past member of the Lord Olivier Awards Panel (ballet.) Will has also has directed over 20 stage plays and enjoys the theatre, ballet, music concerts and collecting books and paintings. He also found time to play for OWCFC across three decades!
EDGAR MOUNTAIN - At WCS from 1912 to 1915 and extremely fleet of foot. According to the Olympic records archives he competed for Great Britain in the 800m in both the 1920 and 1924 Olympics, coming 4th in the 1920 final and 4th in the semi-final heat of the 1924 games. He also won the AAA 880 yards competition in England in 1921 with a time of 1min 56.8 secs and 1922 with a time of 1min 55.6secs.
A.D. MUNROW - At WCS from 1919 to 1927, he became director of Physical Education at Birmingham University. He was a member of the Wolfenden Committee on Sport which recommended the setting up of the Sports Council and was appointed the first Head of the Sports Council. A.D. Munrow died in 1975.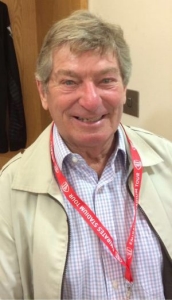 GIL PAGE - Gil attended WCS from 1947 to 1953 and played in goal for OWCFC across some three decades, bringing great distinction to the football club. In the opinion of many of his contemporaries he is considered the most talented footballer to play for Old West Cits. On leaving school, Gil did national service in the RAF and played for the forces at a high level. On joining OWCFC he went straight into the first X1 and was a member of the team which won the SAL Second Division title in 1957. Gil was then a key member of the 1958 SAL Championship winning side. Gil also had the great honour of being selected for the AFA and FA representative sides. Although the SAL championship heights were never reached again, Gil did enjoy other notable triumphs with OWCFC including the winning of the Old Boy's Cup in 1961 and the Surrey Senior Cup in 1965. Gil remained first choice keeper for the club until the emergence of another top goalkeeping talent Barry Mitchell who arrived in the late 1960s. Gil continued to enjoy his football into his forties with us, playing in the victorious Veterans cup winning side of 1977.
Away from football, Gil was a hugely respected pioneer, editor, writer and publisher of children's comics. His numerous credits include best sellers 'Battle' and 'Eagle.'. His career began in March 1957 on leaving the RAF at 20 years old, when he joined Amalgamated Press as a scriptwriter on the girls' title School Friend. As his career progressed Gil worked for Fleetway Productions (later IPC magazines), Maxwell PP and finally at Egmont where he became the companies' Managing Editor. On the way he edited a number of top selling comics including the revived Champion, Smash! and the Stupendous Series of Fleetway Super Highway publications starring the Steel Claw and The Spider. Gil became the international art liaison for the massive IPC group which employed over 2000 journalists and Gil travelled the world to visit art agencies in search of new talent to feed the 1000 plus weekly page requirement of this enormous organisation. He was also involved with the relaunch of the iconic Eagle comic in the early 1980s.Gil is remembered with great affection and respect by all that worked with him. Gil was a keen golfer and kept in touch with his former work colleagues, attending a reunion just a fortnight before he died. Gil will always be remembered as a hugely likeable, good natured, intelligent and witty guy, who gave great encouragement to us lesser footballing talents. Gil Page passed away peacefully in his sleep at the beginning of May 2016. He was 79. Gill was a father and grandfather. He is survived his wife Jean. They had two daughters Alison and Caroline.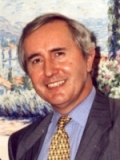 IAN PICKFORD - On leaving the School, he entered the antique silver trade. Just six years later he had become lecturer for the Universities of London and Surrey, the National Association of Decorative and Fine Art Societies and the National Trust. Ian's writings include the now standard reference book on silver flatware and he is the editor of Jackson's "Silver and Gold marks". In 1981 he was made freeman of the Worshipful Company of Goldsmiths and a freeman of the City of London. He is a regular expert on BBC TV's Antiques Road Show.
JOHN AUGUSTE POUCHOT (known as Jack) was the first OWC to be decorated with the Distinguished Conduct Medal in battle during the First World War. Born 2nd April 1899 he left School aged 15 in 1914 and took a job at the Army & Navy stores. In August 1914, at the outbreak of war, he joined the Queen's Westminster Rifles by adding a couple of years to his age in order to enlist. Jack won his DCM for conspicuous gallantry attempting to rescue two mortally wounded comrades under fierce enemy fire. It later transpired that Pouchot was still only 15 years old when he won the medal, making him the youngest DCM in history. Jack remained in France until April 1915 when exhaustion and illness forced his evacuation from France. He later joined the Royal Flying Corps as a pilot .In September 1918 a mention is again made of his bravery and skill when he was in action over Cambrai shooting down one of the enemy. He was then shot down and forced to crash land, but remarkably made it back to his own lines relatively unscathed. Sadly, on 5th October 1918, just five weeks before the armistice, he was shot down again and killed. Jack was 19 years old. He is buried in the Marcoing British Cemetery near Cambrai.
ALAN REECE - A pupil at WCS from 1936 to 1940, he was geologist to the British-Norwegian-Swedish expedition to the Antarctic exploring Maud Island in 1950. He sustained a facial injury on this trip and lost an eye. He was awarded the Swedish Kongens Fortienst Medajie. Alan Reece was killed in a flying accident in the Artic in 1961.
Right Reverend ALAN ROGERS attended WCS from 1918 to 1925. He was an Anglican Bishop who enjoyed an ecclesiastical career spanning some 70 years. Alan was ordained in 1932 and began his career with a Curacy at St. Stephen's Shepherds Bush. From 1934 he served for the Anglican Church in Mauritius firstly as a missionary priest then as its Archdeacon. He returned to England in 1948 to become vicar of Twickenham. After another five years, he returned to Mauritius as Bishop.
Back in England in 1966, he was appointed Bishop of Fulham, with special responsibility for the Anglican ministry in Europe. Under his leadership, preparations began for the creation of a new diocese of Europe. However, he is said to have declined the new post of Bishop of Europe because of his age (63).
Alan became Bishop of Edmonton from 1970 until his official retirement in 1975. However, he continued his ministry with six years as a priest-in-charge of two small rural parishes in Northamptonshire, serving also as an honorary assistant Bishop in the diocese of Peterborough. He finally retired to Twickenham in the mid-1980s where, until the age of 93, he was an honorary curate at the church where 30 years earlier he had been the vicar. Alan's autobiography, 'Threads of Friendship' was published in 1989, followed by 'Walking with God as a Friend.' Alan Rogers was a regular at OWCA reunion dinners where he said grace up to the year 2000. He died in 2003 aged 96.
His first wife Millicent died in 1984 and he is survived by his second wife, Barbara, and a son of his first marriage. Another son of that marriage predeceased him. His twin sons had been baptised in Twickenham in 1933... NEXT PAGE