It is with great sadness that we report that John Douglass died on 22nd November, following a short battle with a particularly aggressive form of Cancer. John attended WCS from 1963 to 1971. He enjoyed a successful career in finance and was Financial Director of a large company. He also served as an examiner to the OWCA Trustees and Trust Fund.
Many old boys will know him through his his football and cricketing abilities. As a footballer, John was a very talented defender and played regularly for OWCFC across three decades. His last footballing appearance was actually in October 2008 for the veterans side in the Centenary Celebration game at Mitcham.
At cricket John was a classy spin bowler who played for OWCA elevens through the 1970s. He was also a regular at the annual reunion dinners and was with us last April. He married Peggy in 1977 and was a father and grandfather. Our thoughts and Best Wishes go to his family at this time.
Image (left) John appearing for the vets 2008.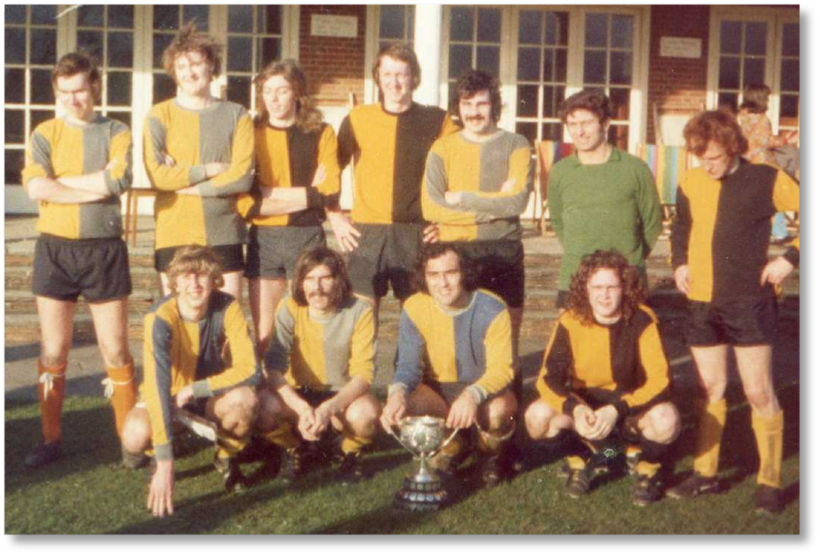 OWCFC Cup Winning X1 1970's ~ 'John Douglass Front Row second left'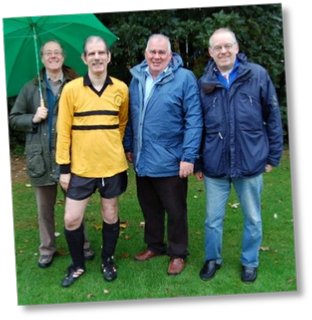 SCHOOL CAROL SERVICE CHRISTMAS 2016
A warm welcome awaits any old boys who wish to attend the annual WCS Carol Service. WCS Head James Wilson has contacted us with the invitation to the service which will be held on Monday 12th December at St. Margaret's Church in the grounds of Westminster Abbey. Commencing at 6pm the service will be around an hour in length. There will be a collection to support 'The Passage' – a charity which is based in Victoria and helps the homeless in Central London. For further information on this organisation see www.passage.org.uk. If you would like to attend the service, please e-mail Lin Ellens at l.ellens01@wcsch.com to reserve your place.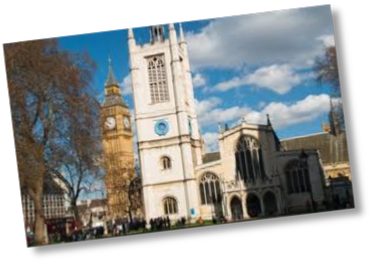 With the sad demise of the football club due to the Foundation shutting Mitcham, it was great to hear that the Vets under the leadership of Jim Perrin continue with fixtures, despite having no home ground. This report and picture has been received from Jim Perrin.
Sunday 8th Oct
OWCFC Vets 1 Merton Vets 0.
With only one sub and an average age of well over 45 we took to the pitch with the main initial objective of nobody getting injured. Things largely went to plan despite John Himsworth managing to hit the deck hard with his first attempt at running for a while having been given the job of right-mid and not keeper as Dandy Nicholls had already bagged the sticks stating categorically that 'running was strictly for the birds'!
Our back line of Kurt Johnson, Stu 'Love Rat' Nicholls, Danny, Jones, Andy Spinks and Wally Hof held firm – well as firm as Wally can be these days – leaving a midfield of Perrin , Andy Desborough , Scrabble and Himsworth the job of finding our target man = Andy 'I'm 58 years old you know' Wallace who was detailed to lead the line up front on his own!
Believe it or not it actually seemed to work as the boys started to make the odd chance and when a ball in from the left was skilfully left by Scrabble (as he took a tumble attempting to jump for it) ran on to the only player we had likely to score - Andy Des smashed it home and OWC Vets were ahead one nil.
Mark 'Willow' Williams came on to keep things tight at the back as we all appreciated that our goal chances were going to be at a premium – especially with Andy Wallace missing from a yard….twice!
We held out with only the odd threat being dealt with as well as ever by Dandy in goal and a win was in the bag.
Future Vets fixtures for 2016/17:-
Sun 6th November at Alleyns (BBC) Burbage Rd,,Dulwich K.O 11.00am ~ Sun 8th January at St Agathers ~ Sun 19th March at Old Wilsonians.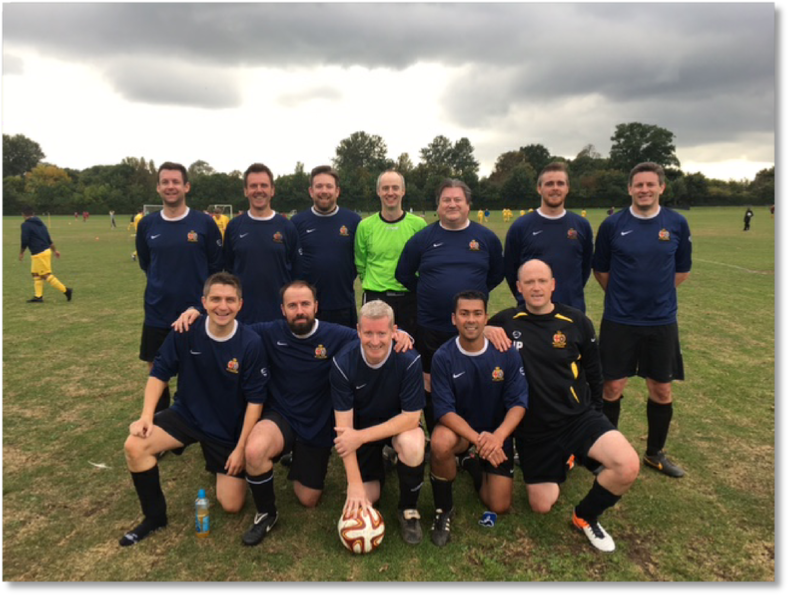 © 2016 Old Westminster Citizens Association (all rights reserved) pages by NetStyle

A letter from the Chairman Bob Blanchett giving details of a proposed AGM to be held on 29th September is reproduced below. It is hoped that as many interested parties (past students, teachers etc.) as possible will either attend or e-mail Bob with their thoughts and ideas ahead of the meeting. owca.rb@ntlworld.com The meeting will be held early evening at a time to be confirmed.
To Members of the Old Westminster Citizens' Association,
Although our association has been in existence for over a century, the present Committee feels that time has come for us to determine whether it can or should continue in its present form.
The reasons leading to this situation are as follows:
Despite continued efforts to attract Old Boys from recent years, the membership remains almost exclusively drawn from years before the 1970's;
As time progresses, the cohort from those years is diminishing;
There has been, and remains, a consistent and disappointing unwillingness to support the OWCA both from the School and the United Westminster Schools Foundation;
The closure of Mitcham by the UWS Foundation has led to the demise of the OWC Football Club;
The main activity of the OWCA is now the Annual Dinner;
The number of attendees at the Annual Dinner is declining at an increasing rate such that it will soon become financially unviable;
The cost of our website has been generously met by a grant from the OWCA Trust Fund but there is no certainty that this can continue.
The organising of the OWCA has fallen to just a handful of people and there is presently no evidence of any willingness amongst other members to become involved.
The Annual General Meeting of the Association is proposed for Thursday 29th September at the Civil Service Club in Westminster (which is close to Charing Cross Station).
This will enable those who are willing (i) to stand for election to the Committee and (ii) become active in taking the Association forward.
Can I emphasise that we are looking for members who are willing to become actively involved not just to be figureheads and attend the odd meeting?
For my own part, I have been the OWCA Chairman for over 10 years and it has been a privilege to be so. I like to think that I have done a good job.
I have maintained our database of Old Boys and, with Ian Milne, have done most of the organizing of our annual dinners. I have a number of other commitments and I do feel that the time has come to hand over the chairmanship.
In order that we can have some idea of the numbers and can arrange a suitable room, would you please let me know in the first instance if:
a) you would like to attend the AGM; or
b) would like to join the Committee and become actively involved in the Association?
Yours faithfully, Bob Blanchett
Robert Blanchett Chairman
OLD WESTMINSTER CITIZENS' ASSOCIATION
2 Allandale Place Orpington Kent BR6 7TH
Tel: 01689 876160 Mob: 07778 332379
owca.rb@ntlworld.com

Gil Page passed away peacefully in his sleep at the beginning of May. He was 79. Gil attended WCS from 1947 to 1953 and played in goal for OWCFC across some three decades, bringing great distinction to the football club. On leaving school, Gil did his national service in the RAF and played for the forces at a high level. On joining OWCFC he went straight into the first X1 and was a member of the team which won the SAL Second Division title in 1957. Gil was then a key member of the 1958 SAL Championship winning side. Gil also had the great honour of being selected for the AFA and FA representative sides. Norman 'Bunny' Bunton, who played for and watched OWCFC for some 65years says in his opinion Gil was the best ever player to grace OWCFC and could have gone on to play at the highest professional level, 'if he had been a couple of inches taller and not enjoyed the old boy's camaraderie so much!' Although the SAL championship heights were never reached again, Gil did enjoy other notable triumphs with OWCFC including the winning of the Old Boy's Cup in 1961 and the Surrey Senior Cup in 1965. Gil remained first choice keeper for the club until the emergence of another top goalkeeping talent Barry Mitchell who arrived in the late 1960s. Barry also went on to represent the club at AFA and FA level. Gil continued to enjoy his football into his forties with us, playing in the victorious Veterans cup winning side of 1977.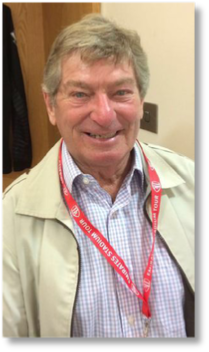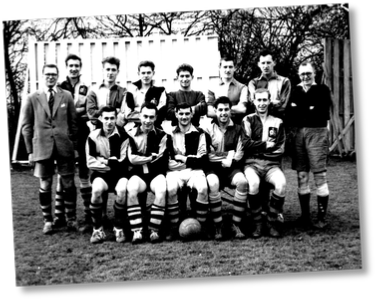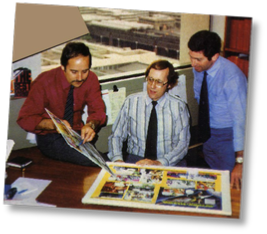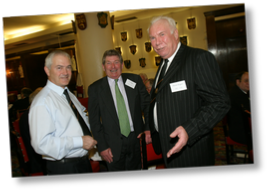 Away from football, Gil was a hugely respected pioneer, editor, writer and publisher of children's comics. His numerous credits include best sellers 'Battle' and 'Eagle.'. His career began in March 1957 on leaving the RAF at 20 years old, when he joined Amalgamated Press as a scriptwriter on the girls' title School Friend. As his career progressed Gil worked for Fleetway Productions (later IPC magazines), Maxwell PP and finally at Egmont where he became the companies' Managing Editor. On the way he edited a number of top selling comics including the revived Champion, Smash! and the Stupendous Series of Fleetway Super Highway publications starring the Steel Claw and The Spider. Gil became the international art liaison for the massive IPC group which employed over 2000 journalists and Gil travelled the world to visit art agencies in search of new talent to feed the 1000 plus weekly page requirement of this enormous organisation. He was also involved with the relaunch of the iconic Eagle comic in the early 1980s.Gil is remembered with great affection and respect by all that worked with him. Gil was a keen golfer and kept in touch with his former work colleagues, attending a reunion just a fortnight before he died. Gil will always be remembered as a hugely likeable, good natured, intelligent and witty guy, who gave great encouragement to us lesser footballing talents. Our sincerest condolences to his wife Jean and his daughters Alison and Caroline and their respective families.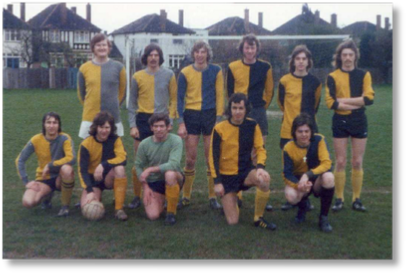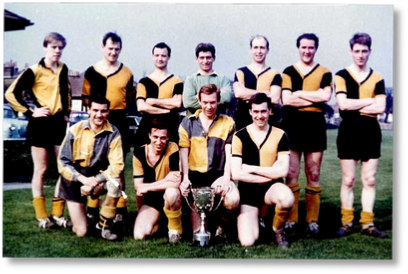 Ian Milne has sent us this report.
The Reunion Dinner 2016 took place on Friday 8th April at the school. This year 75 Old Boys and their guests attended which was a little down on last year. This was mainly because the football club didn't have a table probably because of the closure of Mitcham. The way early Easter dates fell this year also affected the attendance.
Due to the Dinner being held during the school Easter holidays neither the headmaster or any of the current staff were available to attend. We were pleased, however, to welcome the head girl and her deputy and two male students as school representatives as well as David Maloney (previous head) and they all seemed to thoroughly enjoy the evening. Thanks to our many regular Old Boy supporters for again being present. It was also pleasing to welcome a number of Old Boys making their debut at the Dinner and we hope that they enjoyed meeting up with past friends.
The school arrangements were handled by their Business manager Sue Manning, who also replied to the toast to the school and everyone agreed that the bar facilities and the catering provided by the school caterers was excellent and couldn't have been bettered .
Derek Short proposed the loyal toast and Ian Milne followed up by proposing the toast to the School. David Maloney, our past president, then spoke about the importance of OWCA to the school and how he had valued the link when he was head. He then proposed the toast to the Old Boys. The formal part of the evening was rounded off by a very amusing response by our man for all speeches Chris Hare, who 'came late off the subs bench' when a couple of other proposed speakers fell by the wayside.
The treasurer would like to thank all those Old Boys who made extra donations towards the cost of the Dinner and in particular Norman 'Bunny' Bunton and Charles Harrison, who were unable to attend. Also thanks to the estate of the late Cecil Gittins which was responsible for the complimentary wine. Thanks also to Bob Blanchett who so kindly used his expert IT skills to promote the dinner and print the menus.
We would like to add our thanks to Ian Milne who took the lead in organising the dinner with help from Chris Hare.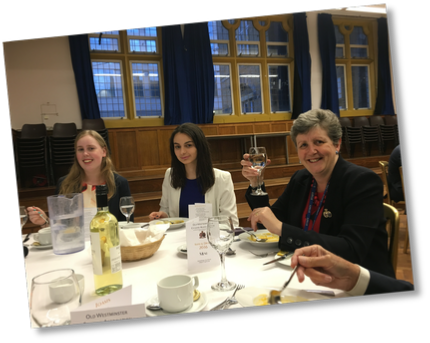 OLD WEST CIT LANDS LEADING STAR WARS ROLE
Actor John Boyega has been cast in the role of Finn, a Jedi in training, in the soon to be released Star Wars blockbuster, 'The Force Awakens.' It followed a gruelling seven months long auditioning process overseen by director JJ Abrams. Peckham born John entered WCS in 2003 appearing in several school productions. He went on for further acting training at Theatre Peckham and South Thames College of Acting in Wandsworth. His breakthrough role was in the 2011 film 'Attack the Block,' but this role as Finn in such a major movie is set to make John a worldwide star. For further information on John's career so far, see memorable old Westminster Citizens page.

2015 ANNUAL REUNION DINNER
Table 1 – Rev Jim Jelley (1958 – 66), Derek Short (1953 – 59), Tony Norris (1949 – 54), Peter Pye (1958 – 65), Marc Maitland (1976 – 84), Edward Corry (1976 – 83), Trevor Dawson (1968 – 75), James Wilson (Headteacher), Ian Milne (1955 – 63)
Table 2 – David Bailiin (1949 – 56), Alek Vilcinscas (1949 – 57), Peter Allan (1949 -57), Robert Goodlad (1949 -54), Charles Smith (1946 – 52), Doug Wordingham (1947 – 53), David Garwood (1948 – 54), Pip Bannister (1949 – 56),
Table 3 – Philip Rogers (1949 – 57), Frank Busby (1948 – 53), Derek Rogers (1953 – 60), Jock Henderson (1948 – 55), Leo Brooks, Len Pullen (1952 – 58), E. Baker (1951 – 58), Will McKee (1954 – 61), Tony Brooks.
Table 4 – Harry Roumph ((1963 – 70), Alan Reid ((1961 – 68), Peter Ruddy (1952 – 59), Chris Hare (1961 – 67), John Douglass (1963 – 71), Bernie Jacobs (1960 – 67), David Hudson (1964 – 71), Mike Sackett (1961 – 68), John Lawrence (1960 -67), Chandra Mutucamarana (1960 – 67), Steve Leach (1964 – 71)
Table 5 – Bill Mahoney (1950 – 57), Ralph Debedic Perks (1956 – 63), Archie Allen (1939 – 45), Colin Bowen (1946 – 53), Peter Clarke (1947 – 51), T.J. Laker (1956 – 63), Robin Holdsworth (1956 – 63), Bill Hill (1947 – 54)
Table 6 – Justin Alcock, Brian Key (Teacher 1964 – 91), Brian Halfacre (Teacher 1960 – 99), Peter Saunders (Teacher 1960s, 70s and 80s.), John Mason (Teacher) David White (Son of past Hear John White)
Table 7 – Simon Leahy (1980 – 86), Andy Spinks (1978 – 85), Stu Nicholls, Jim Perrin (1982 – 88), Steve Riley (1982 – 88), Dave Nicholls (1982 – 88), Lewis Keeble, Julian Humphries (1978 – 85), Jim Stewart (1970 – 77)
Table 8 – Noel Paynter (1985 – 90), Kevin Miller (1970 – 77), Steven Johnson (1970 – 75), Paul Sparks (1970 – 77), Lionel Bush (2001 – 09), Kevin Walker (2001 – 08), Charlie Hawken (2001 – 08), Liam Gammalliere (2001 – 08),
Table 9 – Stephen Humphrey (1963 – 70), Philip Thomas (1963 – 70),Charles Jobson (1968 – 75), WakKani (1963 – 71), Ward Alsafi (2003 – 09), GibrilKalllon (2003 -11), Mohammed Omar Faruq (2003 – 10),
Table 10 – Mark Ingram (1966 – 73), Gary Webster (1976 – 83), Alan Lester (1965 – 70), David Robey (1965 - 72), Jeremy Hudson (1965 – 72), Adam Kimberley (1965 -72), Gary Smith (1965 – 70) Richard Lacey (1965 – 72)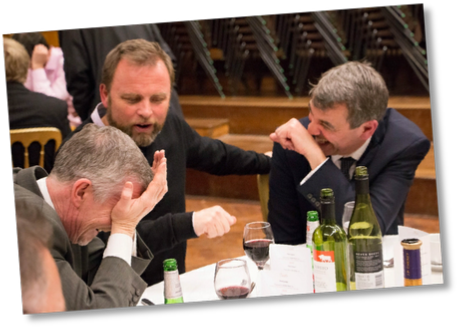 OWCA 2015 DINNER ATTENDEES
Photos of the 2015 dinner have been received from the school and are now available to view HERE. Attendees are listed here in table order to help matching up names with faces along with their years at school where known in brackets. A report on the dinner by Ian Milne has already been posted below along with a collage of pictures by Tony Brooks and an 'x' rated video of the singing of the school song!

MITCHAM TO CLOSE - Is there a future for OWCFC?
After several months of aborted attempts, Ian Milne (OWCA Treasurer) and (Jock Henderson & Andy Spinks representing OWCFC) finally managed to meet with United Westminster Schools Foundation representative Roy Blackwell. Sadly the meeting produced a predictable result. It was confirmed that Mitcham would now remain closed and put up for sale in September 2015.
UWSF is willing to sell Mitcham as a sportsground, with a freehold available at £950,000 (not including the house) based on a valuation from Cluttons. The proposed sale will be advertised from September 2015. The UWSF recognise that the cost of the groundsman is a stumbling block to any deal and will address this issue. The groundsman will be kept on until a buyer is found to keep the grass cut and provide security.
The estimated annual cost for running Mitcham is, according to UWSF, about £40,000 (excluding groundsman's costs) and if a viable 10year business plan is forthcoming which would meet these costs, then the UWSF would be willing to consider this as an alternative.
Although Roy Blackwell was reminded that OWCA had used the ground as a partner for 80 years and had contributed 50% of the building costs of both the pavilion (in 1934) and the groundsman's house (1950s,) no comment was forthcoming. Currently it seems that for Mitcham to become available for use by OWCFC for season 2015/16 OWCA will need to;
Cover the costs of running the ground until May 2016.

Put forward a viable 10 year business plan (possibly in cooperation with other parties )
.
We are asking all Old Boys particularly those who 'performed' at Mitcham to contribute a minimum of £25 to SAVE MITCHAM for OWCA. Also if you know of anyone else who may be able to help with funds or ideas please contact IanMilne . (Email iandmilne@ntlworld.com)
Cheques payable to OWCA can be sent to; Ian Milne (Hon Treasurer) 89 Nightingale Rd, Petts Wood, KENT BR5 1BH
Or by direct payment to :Barclays Bank plc Sort Code: 20-31-52
Account Name: Old Westminster Citizens' Association a/c number: 50654264
IBAN No: GB85 BARC 2031 5250 6542 64
If insufficient funds are raised or UWSF refuse to allow Mitcham to be used then all monies contributed will be returned by 31st October 2015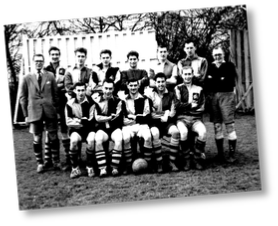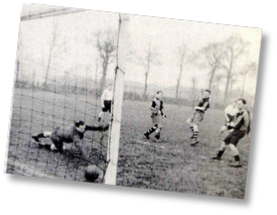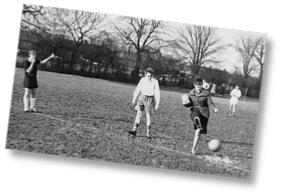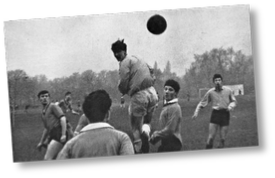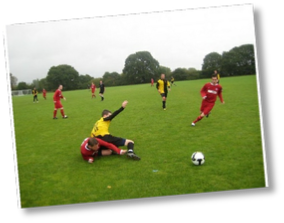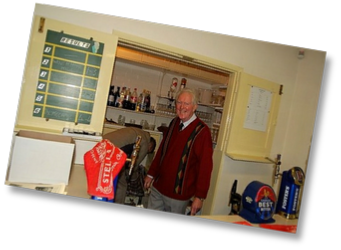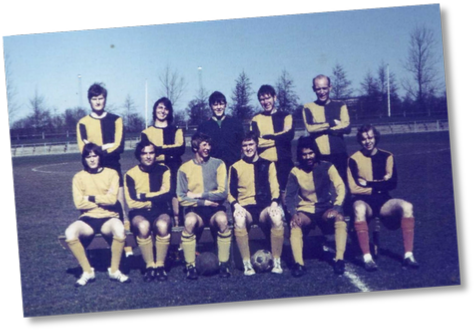 Easter 1971 saw an Old Westminster Citizens Football tour to Holland. This picture has been sent to us by Keith MacKenzie who attended WCS through the first half of the 1960s and played for OWCFC through to the 1980s. A famous 6 – 0 victory was achieved over a strong Dutch Team, Blau Wit. Our scorers were Barry Mitchell (4) playing at Centre Forward rather than in his usual Goalkeeping slot and Chandra Mutucamarana (2). The victorious team is: Back Row Left to Right: Keith Mackenzie, Barry Mitchell, Malcolm Mclean, Steve Boyce, Jock Henderson. Sitting Left to Right: Colin Helps, Peter Ruddy, Ian Milne (Capt), Graham MacKenzie, Chandra Mutucamarana, Alan Reid. The picture was taken by Dave Comley.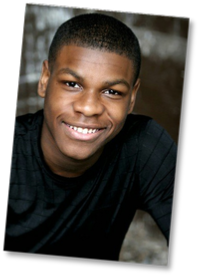 We are sad to report that the news regarding the future of Mitcham and OWCFC is grave. The current situation is that the ground has not been available to us at all this football season and is locked and patrolled by a security company. The groundsman has been made redundant and the pitches are not being maintained. Enormous efforts have been made to avert this situation and legal advice has been sought, especially as OWCA paid for 50% of the club house in 1934/5 and, we believe had the same arrangement with the building of the groundsman's house in 1961. We also have 80 years of history, having played at Mitcham since 1935. Because of the ongoing legal situation, further comment cannot be made just at this time. Sadly, without a home ground, OWCFC have been forced to resign from the Southern Amateur League. Below is an item that has appeared in the SAL Newsletter. Also below is an open letter from Jock Henderson who has a unique 60 year playing record for OWCFC. Picture shows Jock at the 2008 OWCFC Centenary games at Mitcham.
From the SAL…
It is with a heavy heart that we report the resignation of Old Westminster Citizens from the SAL with immediate effect. All of OWC's results will be expunged from the divisions they were competing in (Senior Division 3, Intermediate Division 3, Minor Division 3 South and Minor Division 4 South). For those clubs with ISEH Cup matches against OWC, they will be awarded a walkover to the next round.

"Citz" joined the SAL in 1935 from the Old Boys League and have remained loyal members ever since. During their time they lifted the League championship in 1957-58. In 2012 long-serving committee member Jock Henderson became the repeat substitute in the SAL. They finished on a high last season with the 5th XI lifting the SAL Intermediate Novets Cup.

Unfortunately the loss of their Tamworth Lane ground in the summer has decimated the club and despite best efforts, playing membership numbers have dwindled without a permanent home ground near their spiritual home in Mitcham.

The club will continue to run a Vets side so we hope in time they will be able to resurrect the Saturday arm of the club and perhaps one day we can see them gracing the SAL once again. It is truly a sad day for Old Westminster Citizens and SAL football but we wish them well and all the best for the future.
Open letter from Jock Henderson…
Hi All…..It is with great regret that I have to advise you all (AFA, SAL and OBC) that OWCFC is unable to continue this season except as a veterans team in the OBC. This is very disappointing but unfortunately there were not enough people willing to commit to playing regularly as was evidenced by the few willing to play last Saturday and up to now this season.
We wish the AFA, SAL and OBC well for the future and hope that we may one day again be able to re-invigorate the club and re-apply for membership.
Regards, Jock Henderson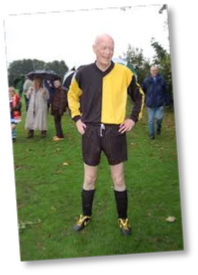 Further updates will be posted when there is news from the legal process. In the next few days the treasurer will be contacting those Old Boys who kindly responded to the financial appeal.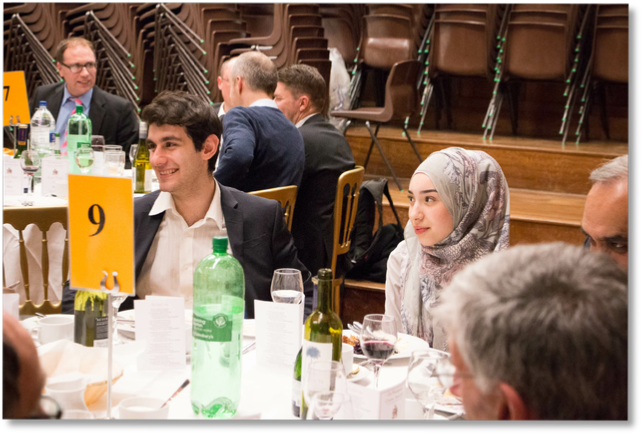 The 2016 reunion dinner date has now been confirmed for Friday 8th April 2016 at the school. Please note that this is a week later than provisionally suggested in a previous item on this site owing to complications with Easter being early and the school on holiday. Further information and booking details will be posted shortly. Always a hugely enjoyable occasion in nostalgic surroundings, please make a note of the date in your electronic organisers, or write it on a piece of paper in big crayon letters!
Following their superb efforts last year, the school will again be providing a first class meal and well stocked bar.


NOW BOOKING FOR THE 2016 REUNION DINNER
Westminster City School
Friday 8th April 2016
6.00pm for 7.15pm
The Annual OWCA Dinner for 2016 will again be at the School in Victoria. The cost remains at £40 per person and we are anticipating another bumper event this year. Last year over 100 Old Boys and their guests attended together with retired and current staff.
The Dinner takes place in the School Hall and comprises an excellent 3 course meal followed by coffee and mints. There will also be a vegetarian option if you tell us in advance on the Booking Form. Wine, beer and any other drinks with your meal must be paid for separately. There will also be a full cash bar available downstairs in the School Dining Hall from 6.00 pm onwards and after the Dinner.
Having the Dinner at the School is more expensive than at a hotel with its own banqueting facilities (especially with 20% VAT) but has proved to be hugely popular with dinner attendees and, of course the location all adds to the memories! This cost along with our small number of guests, does put a burden on the Association's limited funds. There is provision on the Booking Form and any contributions which you can make towards these costs would be much appreciated by the Committee.
We have for sale OWCA ties which are available now by using the Booking Form. We still have a few copies of Chris Hare's 2008 witty and informative Centenary Book "The trouble with you boy is you don't like Latin!" containing lots of pictures and memories collected from many Old Boys and staff over a 100 year period. You can purchase a copy and collect it at the Dinner or we can post it to you. Proceeds go to benefit the OWCA. See you at the dinner!
To book your place/s please complete the booking form here and email to our treasurer Ian Milne iandmilne@owca.org.uk before March 31st 2016 please.
If you have trouble opening the MS Word .Doc a printable .pdf version is here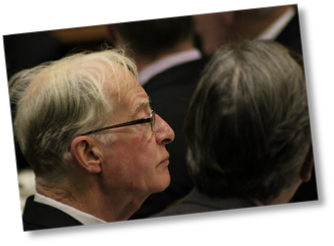 STEPHEN LLOYD
Brian Halfacre has been in touch to advise us of the death of Stephen Lloyd who passed away in November 2015. This followed a fire at his home in 2014 and subsequent time in hospital and a care home. Stephen was an extremely popular teacher at WCS who taught there from 1968 to 1995. Brian has sent us the following Obiturary;
Stephen arrived at WCS in 1968. He had been an organ scholar at Oxford University and was appointed Director of Music at WCS. In his spare time he studied at Kingston Poly/University and obtained degrees in Mathematics and Theology. After qualifying he also taught Maths at WCS. Stephen's impact on school music was considerable. He developed the school orchestra and presented concerts and annual large scale productions such as the oratorio 'Haydn's Creation' and 'Judas Maccabeus' at St. Margaret's Church, Westminster.
He organised an annual Christmas Carol Concert at St. Margarets' which was a traditional lessons and carols service. A number of pupils who went on to enjoy successful musical careers were taught by him at WCS including conductor Christopher Warren-Green and pianist Adonis Albanis.
Stephen had a good tenor voice and in assembly at school entertained us all with renditions at Christmas of 'Boars Head Carol,' and 'Three Kings from Persian Lands Afar.' He also had a great talent for mimicry and amused the staff on many occasions with his Peter Sellers version of a boy and master at a public school. Away from WCS, Stephen played the organ and was choirmaster at various churches including St. Peter's Streatham. He also played for funerals. On retirement he did much individual maths and music coaching. A heavy smoker he underwent a multiple by pass heart operation. Other Stephen Lloyd interesting facts are that he was a conscientious objector and did his national service working in a hospital. He was also a vegetarian. His school nickname was 'Bev' but because of his initials (S.E.T.) Lloyd referred to himself as 'Extra- Terrestrial.'
Other memories of Stephen Lloyd have been received from OWCs…
Marc Maitland…Who will ever forget the 'Bevmobile' - his car with its cigarette packet strewn floor? Or his idiosyncratic method of conducting choirs as well as maths lessons? Or that bundle of papers he was forever pulling out of his inside pocket whenever he was awarding a detention? My fondest memory is from around 1982 when at a school cabaret evening he sang at the piano 'Smoke Gets in Your Eyes' which he introduced, cigarette in mouth, by saying in that unforgettable drawl, "First I will play, then I will sing…." Then there was the occasion when conducting the choir and orchestra in Britten's 'St. Nicholas' in the school hall and his trouser button failed. He continued conducting with one hand whilst the other kept his trousers up.
Barry Harvey… My memory was of him dropping the chalk one day in class. He bent down to pick it up but as he straightened he hit his head on the blackboard and dropped the chalk again as well as the blackboard duster. He then stepped back and tripped over the waste paper bin all the time saying "Things have started happening!"
Ron Beadle…An unforgettable teacher
Another pupil's memory from 1993 …An excellent teacher if a little eccentric. He was teaching me piano and was smoking a fag out of the window. He turned to talk to me but the match he had lit the cigarette with was still burning. It caught on his long hair which was set alight. He shot out of the room in search of a sink and ran into Mrs. Finucane, who put him out. Incidentally Mrs. Finucane could do an amazing impersonation of Stephen Lloyd.
Dave White (Head John White's son)…Sad news. I enjoyed very much meeting him at the OWCA dinners. A gentle and kind man. RIP.
REVERAND BRYAN GEORGE
Brian Halfacre has also informed us of the death of Rev Brian George who was WCS chaplain and R.E. Teacher during the 1980s. Bryan was a Baptist Minister appointed by Head David Garvie. He enjoyed a varied career which also involved him being a prison chaplain. On retirement he continued preaching at Wimbourne, Dorset. His funeral was at Wimbourne Minster in February 2016. He leaves a son and daughter and grandchildren.

THIRTY YEARS ON... OWCFC DISCO PICTURES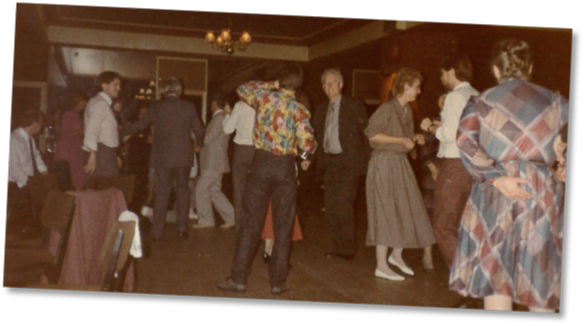 Mike Sackett has discovered pictures taken at two Discos organised by OWCFC in the early 1980s.
Visit the galleries section to view them.

KEITH MACKENZIE'S OWCFC ARCHIVE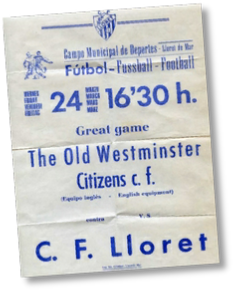 As previously posted, Keith Mackenzie has been in touch and now sent us his pictures of the football club from the 1970s. In particular are shots from a tour to Lloret, Spain in 1972.
They can be viewed in the gallery section.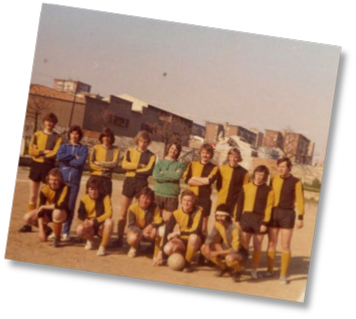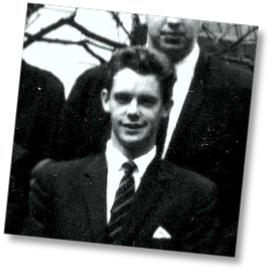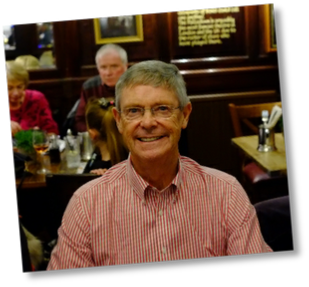 As posted in previous articles, Brian Chubb, sports master from the early 1960s at WCS, got back in touch after some 50 years! A marvellous reunion was held in London with some of the 'lads' from his successful school football teams of that era to coincide with Barry Mitchell's visit from Australia. Thanks to Chandra and his high def camera we have some great photos of the occasion. They can be viewed now in the gallery section of the site.



At the end of March access was obtained to the club house at Mitcham for a farewell drink. Unfortunately the event was arranged rather at the last moment and it wasn't possible to alert many old boys and past footballing stars! However, the good news is that Bunny attended and a special cake was prepared for him. Also the commemorative board with names of all OWCFC players who clocked up 21 seasons or more has been saved for prosperity! Further good news is that the unique pictures of generations of players have also been rescued and are being scanned to add to this site soon. Many Thanks to Andy Milne for sending in these pictures.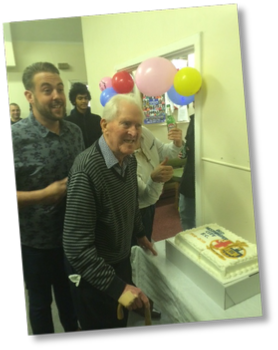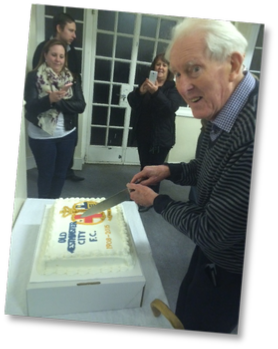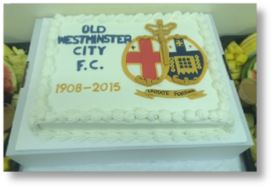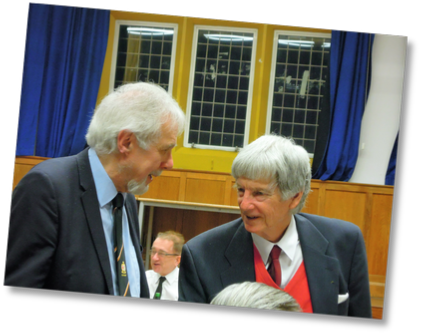 Images: (top) SIXTH FORM HEAD AND DEPUTY HEAD GIRLS ALONG WITH SCHOOL BUSINESS MANAGER SUE MANNING GRACE THE 'OLD BOYS' DINNER (bottom) LEGENDARY TEACHER BRIAN HALFACRE STILL TRYING TO EXPLAIN ALGEBRA TO CHRIS HARE SOME 50 YEARS ON SINCE HIS FIRST ATTEMPT! ~ Photos of the dinner will be in the gallery section soon.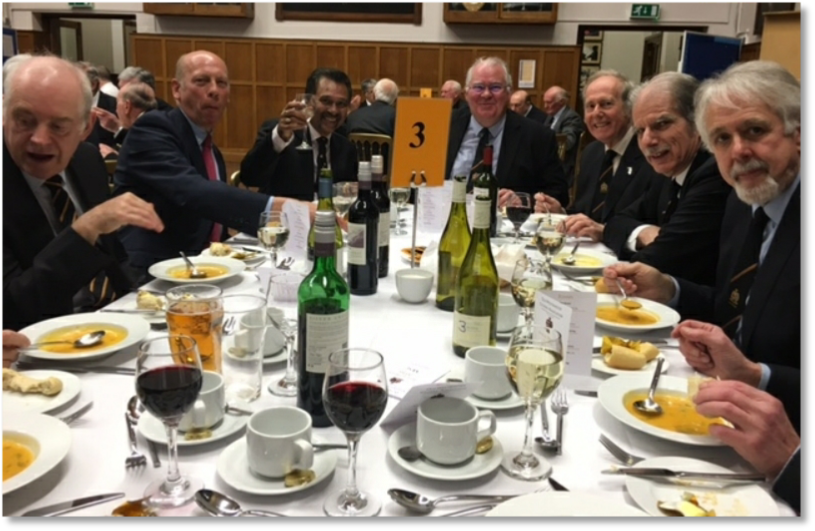 Photos from the dinner are now available to view in the galleries section.

IN MEMORIUM – PHIL SPINK – 1916 to 2016
A much respected teacher at WCS PhilSpink, passed away in June just a couple of weeks short of his 100th birthday. Phil taught at WCS from 1950 to 1981 and generations of pupils benefitted from his wit and wisdom. Phil was also the last WCS master living who served in the Second World War.
Phil was born in Deptford in 1916. The son of a cabinet maker, he was the fourth and last survivor of five children. For some time in the 1930s the family lived in Biggin Hill and Phil cycled to school in Bromley where he enjoyed an illustrious scholastic career rising to become Head Boy at Bromley County School. Phil was a keen cyclist blessed with strength and endurance. Once, when courting his future wife, he cycled from London to Tankerton on the Kent coast and back again. They later went youth hostelling together on bicycles from London to Cheddar and Bath. Phil's academic achievements enabled him to secure a scholarship to the then recently formed London School of Economics. He was also a talented footballer and became Captain of the LSE football team and played for the University of London side for which he was awarded a University 'Purple', the equivalent of an Oxford Blue. Phil graduated in 1938 with a degree in economics. He met his future wife Kathleen, "Kay",at the London University Institute of Education where they both studied for a Post Graduate Certificate of Education.
This was the academic year of 1939 and with the declaration of war, Phil's strong sense of duty led him to join up. He was sent to the 5th Battalion the Green Howards as a second Lieutenant and trained in Richmond, Yorkshire, Chipping Campden and Aldershot. He was mobilised to France in early 1940. The Battalion initially advanced to defend the invasion of Belgium but as the German forces broke through to the south, Phil's force was diverted to the defence of Arras.Phil's son Richard remembers him talking about the withdrawal over Vimy Ridge. Enemy tanks were ranged on the ridge but it was misty in the valley below which fortunately gave them cover. This didn't stop the intense gunfire, with passing shots sounding like angry buzzing in Phil's ears. On arrival at Dunkirk, Phil was part of therear-guard action which was critical to allow so many to make it back to England. Phil was hit by shrapnel in the leg whilst waiting for embarkation and as he lay injured, was offered a pair of broomsticks as crutches to make it to the boats. Sadly he was too weak from loss of blood to use them. Phil was captured by the Germans, taken for hospital treatment and by Christmas 1940 had been transferred to a prisoner of war camp. Phil, with typical resolve, took whatever opportunities there were available whilst in captivity and studied for an Oxford University Honours degree certificate awarded to him for Economics and Statistics in May 1944 from Offlag 7B. He also learnt to knit socks and speak German. In the research for the 2008 OWCA Centenary Book he told the author Chris Hare that at the camps where he was interred the Germans generally treated British POWs reasonably. He told Chris that the most dangerous moment of his wartime captivity came following D Day and the allies' advance. Phil and his fellow POWs were marched deeper into Germany to a new camp and were spotted by American planes who thought they were a column of German soldiers. The planes fired on them. Fortunately Phil was unhurt but some nine of his fellow prisoners were killed. Phil's son Richard says that his Dad was fairly undemonstrative when it came to emotions but clearly had some romance in his soul as after five years separation from Kay during the war, within two days of his arrival back in England he proposed to her. They married in 1946 in Canterbury. Following the war, with household goods in short supply, Phil became quite a handyman and made many useful items that lasted for years. In fact the family still use the wooden ironing board that he made seventy years ago! Phil returned to his teaching career that he had begun just before the war at the Davenent School. Back then Geography was developing as an important subject and Phil always had a love of the natural world. He was involved with the introduction of field trips, which enabled pupils to experience and appreciate physical geography. Phil joined WCS in 1950 as Head of Geography and Economics and by his own example, persuaded generations of WCS students to face the rigours of climbing peaks in the Lake District or crossing windswept Yorkshire Moors in bitter March weather. He also made the odd trip to sunny Devon in May! Phil became Deputy Head in 1972 and his colleagues remember him with great affection. He was described by Headmaster Mr. White as being 'conscientious; a man of integrity and sound judgement in every situation. He also possesses a wit which can both amuse whilst showing the truth we were all skirting around.' A particular high point at WCS was the visit of the Queen Mother in 1963 to the school. The family still retain the pictures of him showing her the Geography department displays. Retirement in 1981 saw Phil develop and put his creative talents to fine furniture making and wood turning. The family now have numerous pieces of quality furniture which will last for generations. Phil also tackled landscape gardening and construction work, building concrete paths and walls in his garden. In a personal autobiography written before her death, Kay described Phil as a kind, considerate and very generous man. A natural leader in an unassuming way although the fact that he was always right was sometimes exasperating! Phil was an excellent car driver too who liked to drive fast. She also said that there was nothing that he couldn't mend and Phil would tackle anything. Phil had major heart surgery at the age of 91 and the hospital staff remarked that he was more like someone 25 years younger. Over his last years people that cared for him often commented on what a caring and generous man he was…even at 99 years he would always stand up if a lady entered the room. Indeed a true Gentleman. Kay pre deceased Phil and he is survived by their sons Martin and Richard, daughter in law Malini and three grandchildren.
LAKE DISTRICT FIELD TRIP 1956 1958 TEACHERS - PHIL SPINK LEFT END OF FRONT ROW
At Phil Spink's funeral on 30th June, colleague at WCS and long-time friend Brian Key paid tribute. Brian said that to his immediate contemporaries, it was always Spink, while to those in the lower reaches of the staff room it was Mr. Spink. When you really got toknow him, often after many years, you could address him as Phil although not in the staff room! Brian says that as Head of Department and later as Deputy Head to John White, Phil was always receptive to new ideas.He recognised early the need for change as the school approached a comprehensive futurein 1978. As an economist he was also very aware of financial implications. Apart from teaching Geography and Economics,another of Phil's strengths was his oversight of all university entrance procedures which were often complex. So many students have Phil Spink to thank for securing their further education. Brian says that Phil organised staff very effectively and his ready wit and subtle humour often soothed inevitable grumbles and irritations. He remembers much amusement amongst the staff when he announced that the School keeper had been asked to take on one of the labours of Hercules in cleaning out the Augean Stables that constituted the staff locker room, a ghastly place that most feared to enter owing to the accumulated dirt and detritus. Brian concluded by saying that some might have regarded Phil as a slightly old fashioned schoolmaster, however he was always highly respected, and a shrewd judge of character, impressively organised and always smartly attired. Indeed his last lesson at WCS was given still wearing his customary gown. Brian went on to say that those of us who were fortunate enough to have known him as both a colleague and a friend valued highly his intelligence, his abilities together with his sound advice and wise judgement. He possessed both insight and foresight and a ready wit that accompanied his humanity. Phil Spink was a remarkable man who lived a long and remarkable life and we are the better for having known him. Phil Spink. His was a life well lived.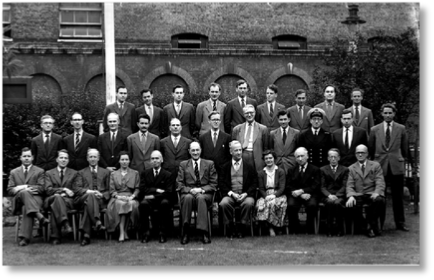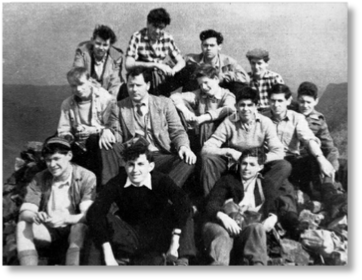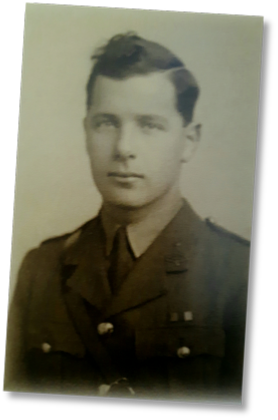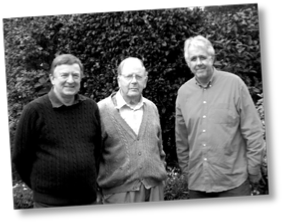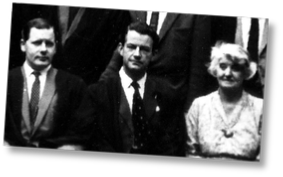 1963 PHIL SPINK, BRIAN DANCE & MISS HICKMOTT
2007 BRIAN KEY, PHIL SPINK
& CHRIS HARE

The photos that were on display in the bar at Mitcham have now been scanned and are posted in the Galleries section. They span nearly 100 years of Old Boy's football, with the odd cricket and hockey picture thrown in. We are indebted to Bethany Johnstone who undertook the task of scanning the originals. The oldest team group is from 1913.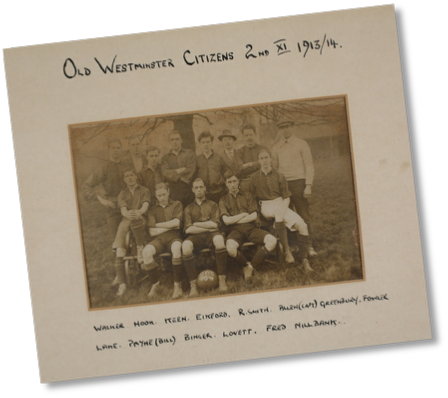 A picture of the 1913/14 1st eleven taken at the OWCFC's former ground at Turney Road, Dulwich, (Mitcham opened in 1934) is particularly poignant. In the photo is F. Millbank (Millie) who was a regular visitor to Mitcham on match days until his death in the late 1970s. He always sat on the same stool in the bar from where he good naturedly berated the players after the game. He even refereed a game when well into his 70s. A moving story is one he told whilst looking at that last of the pre 1st World War Team group. When OWCFC resumed matches in 1920 Millie said that there were only three players from that team that survived the conflict.
SADLY CHAIRMAN BOB BLANCHETT HAS CANCELLED THE PROPOSED AGM SET FOR THIS THURSDAY (29TH) AS ONLY SIX PEOPLE INDICATED THEY COULD ATTEND. THE GOOD NEWS IS THAT THIS SITE CONTINUES TO ENJOY NUMEROUS HITS FROM AROUND THE WORLD AND PROVIDES A VALUABLE ARCHIVE. LET'S HOPE THE 2017 DINNER IS NOT THE LAST

NEWS & INFO CONTINUED ~ 2016